Having an attractive and user-friendly website is vitally important today, so it is equally important to ensure you choose the right web designer to develop your new website. Your website is often a customers first impression of your business, you have just seconds to make the right impact and this is where we can help. We're passionate about helping businesses and providing the best and most effective web design for Plymouth , Devon and Cornwall.
New Leaf Web Design Plymouth have created many websites for businesses across Plymouth, Devon and Cornwall and some further afield. Please feel free to browse through some of our previous web design projects on our website portfolio pages ( and some testimonials from our customers) .
View Websites and Testimonials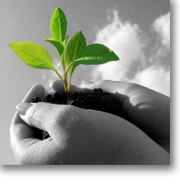 Steve Hemmings has over 21 years experience in the marketing of small and medium sized businesses in the Devon and Cornwall area. Having spent 17 years at Yellow Pages and in the later years working closely with the internet and Web Development, finally decided that maybe a change was required. After becoming "disillusioned" with Yell in 2010, New Leaf Web Design was established by Steve with the help of his son James (an absolute gem, the business would not be in existence today without his valuable input).
New Leaf Web Design has a strong reputation for excellent customer service across all aspects of Web Design and Website creation. Our aim is to create a website that makes the right impression for your business in a highly competitive market. New Leaf Web Design based in Plymouth are bursting with creativity, commitment and an enthusiasm to get your business to the top of the Google tree. We have grown to over 120 customers (Feb 2014) and are always keen to welcome new clients.
More About Us
Our Web Design Services will ensure your small business website is eye catching, user-friendly and designed to your requirements. We also submit your website to all the major search engines so people can find you on the web. We offer affordable web design from low cost starter websites though to full E-Commerce online shops without any hidden extra's what you are quoted is what you pay 100% of the time.
I founded New Leaf Web Design in Plymouth incorporating all the good things I had learnt at Yellow Pages and discarding all the "big business, impersonal" things that I did not like. For me business is about providing an honest, no nonsense, personal and friendly service, whilst maintaining a professional approach. It is all about getting it right for New Leaf Web Designs customers, delivering a quality service with 100% satisfaction and building long term trusting relationships that stand the test of time.